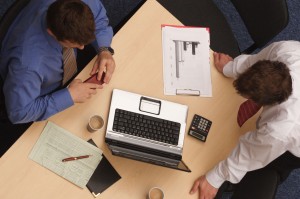 Check out the Latest RISK-Pro App
Special JUNE Pricing
Facilities Security Risk-Pro
Hospital Security Risk-Pro
HIPAA Risk-Pro


HIPAA WEBINARS – June 8-12, 2015
HOW TO AUTOMATE THE HIPAA RISK ANALYSIS TO MEET
NEW OCR AUDIT DEMANDS
This no-cost webinar will shows you exactly how to automate
the HIPAA Risk Analysis for both covered entities and also business
partners risk analysis.
As the OCR Audit schedule resumes, these no-cost
webinars will show you have to automate an accurate
and comprehensive HIPAA Risk Analysis that is
guaranteed to pass an audit.
Learn the HIPAA Risk Analysis secrets that will improve
your HIPAA Security and Privacy programs, and create
a program of Continual Improvement.

Wed., June 10            12 noon – 1:00 pm EDT
https://attendee.gotowebinar.com/register/196367646252209921
Thurs., June 11          1:00 PM – 2:00 PM EDT
https://attendee.gotowebinar.com/register/7485842252125698
Attend One of Our Top-Rated Webinars in June, 2015
and Get ASIS Credit!
This #1 rated, no-cost webinar will help your organization analyze and prevent Active Shooter
Incidents using new, affordable Security Risk Assessment solutions and new easy APPS to
do the best data-driven Security Risk Assessments based on the latest New Information
from the FBI, FEMA on the Active Shooter Threat.  Review the newest data on Evacuations,
based on NIST post 9/11 analysis of how people did or didn't evacuate the Twin Towers
after the planes hit.   Including How to Incorporate Active Shooter into Facilities and
Hospital Emergency Operations Plans.
Four New Dates:
Wed.,        June 03, 2015         12 – 1:00  PM  ET
Tuesday,   June 09, 2015        12 – 1:00  PM  ET
Wed.,         June 10, 2015          3 –  4:00  PM ET
Sign up Here:  
            https://attendee.gotowebinar.com/rt/2203492037843037185
Click on the link and use the Drop-Down Menu to Pick the Date
NEW ARTICLE  JUST PUBLISHED in SecurityInfoWatch:
Jury award in cracker factory plant shooting emphasizes
the need for proper security controls, and how a series
of security weaknesses led to the murders of two
employees by a recently terminated staff member.
     By Caroline Ramsey Hamilton on April 22, 2015
Click Here to Read the entire article on the Cracker
Factory Lawsuit
http://www.securityinfowatch.com/article/12067533/jury-award
-in-plant-shooting-emphasizes-the-need-for-proper-security-controls