WATCH FOR OUR NEW DECEMBER WEBINARS!
See how Hospital Security's Role Has Major Role in Containing the Ebola Epidemic!    Read it at: http://www.securityinfowatch.com/article/11701547/hospital-securitys-role-in-helping-to-contain-the-ebola-epidemic
WATCH THE EBOLA WEBINAR : Security and Public Safety Issues in Containing the Ebola Threat
Click Here:
https://www4.gotomeeting.com/register/877542335

https://www4.gotomeeting.com/register/868080231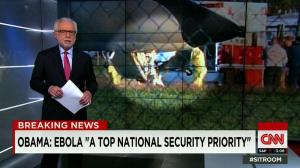 Register Today To Reserve your Seat !  Webinars fill up quickly because as one attendee put it,
"Your webinar gave me the only practical evaluation of the real Ebola threat, including suggestions for communications with staff, early ordering of protective gear, and much more.  Thanks – this is a real service for the Security community!"                                                    – Security Director
Check out How to use Risk-Based Security to Reduce Mounting Violence in Hospitals
and Healthcare Organizations!
http://www.securityinfowatch.com/article/11477567/examining-the-new-risk-based-security
-model-for-healthcare-organizations
———————————————————————
Listen to The DIANE REHM SHOW Featuring Caroline Hamilton
and others, discussing VIOLENCE IN PUBLIC PLACES from the program on NPR, WAMU and WLRN.

Here's the link:
http://thedianerehmshow.org/audio-player?nid=19198
Join Diane Rehm and her guests, including Caroline Ramsey-Hamilton, discuss violence in public places and how it affects our sense of security.