Learn about CMS All-Hazards Security Risk Assessments
Meet us at the JOINT COMMISSION EMERGENCY PREPAREDNESS
CONFERENCE in the G4S Booth,  New Orleans, April 19-20, 2017
https://www.jointcommission.org/2017_emergency_preparedness_
conference_-_new_orleans/

                           or
Meet us with G4S at the IAHSS Annual Conference in Vancouver, B.C.
www.iahss.org
IAHSS- Reaching New Heights in Healthcare Security and Safety
49th Annual Conference & Exhibition (AC&E)
April 23 – 25, 2017
FIND OUT ABOUT THE BEST SECURITY RISK ASSESSMENT PROGRAMS FOR
Active Shooter Risk Assessments – Find out if you're could be a Target
CMS Final Rule on Emergency Preparedness –
Special All-Hazards Security Risk Assessments to Meet
the new CMS Compliance Rule and Protect Medicare and Medicaid
Funding Reimbursements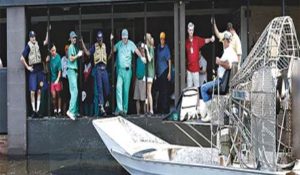 JOIN A FREE WEBINAR ON CMS FINAL RULE
All Hazards Security Risk Assessments including
Active Shooter, Known Terrorists, & Workplace Violence
Click on our Webinar page to review the
Upcoming Dates, or write to:
info@riskandsecurityllc.com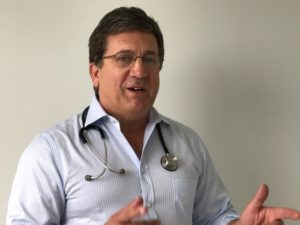 Meet Dr. Don Miller, Physician and Expert
in Emergency Preparedness, and Risk and Security's
Emergency Room Physician and Hospital Emergency
Planning  Expert!  Dr. Miller joined the R&S Advisory Board
to work with our expert staff on the new CMS Final Rule on
Emergency Preparedness and hospital and healthcare related issues.  Dr. Miller has also worked
as a search and rescue jet pilot on more than 4000 flights, and an Emergency Planner
for the U.S. Coast Guard.
Listen to Caroline Hamilton's ASIS Interview with Chuck Harold,
at  Security Guy Radio  
bit.ly/1Ka4jNV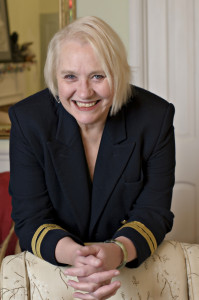 Caroline Ramsey-Hamilton, Futurist and Risk Assessment
Expert.  
Everything about Active Shooter, Local Terrorism Incidents, &
Workplace Violence, Security Risk Assessments, Liability & Compliance
caroline@riskandsecurityllc.com
Direct Line:  301-346-9055
Caroline Ramsey Hamilton is a leading security threat and risk assessment
expert specializing in Active Shooter, Workplace Violence and other forms of violence,
related to reducing liability and increasing compliance.  She is the President of
Risk & Security LLC, the world's leading security  risk assessment company.
Ramsey-Hamilton was a Charter member of the U.S. NIST Risk Models Workshop and served on the working
group to create a Defensive Information Warfare Risk Model, for the Secretary of Defense for C4. 

She has worked on Risk Assessment Models for Active Shooter for PFPA, for DOD's  Technical
Support Working Group, creating risk models for Nuclear Facilities, Security for Dams and Substations,
FEMA 428 for Safe Schools, Colleges and Universities, Hospital and Healthcare Facilities Risk Models,
and Medication Error models.
She creates custom active shooter prevention,  risk and threat assessment programs for Facilities 
Security, College Security,  Hospital Security, Homeland Security,  FERC, NERC, DHS, FEMA,
and NFPA, and including federal, state and local governments.
She recently developed a Custom Program for the new CMS Final Rule on Emergency 
Preparedness for 17 Types of Hospitals and Healthcare Organizations.
She is on the Board of the South Florida Chapter of the International Association of Healthcare
Safety and Security. Caroline has worked with the Florida Hospital Association on Active
Shooter Security Risk Assessments, and was the featured speaker at their Annual Hospital
Symposium on the Active Shooter Strategies for Hospitals.