BREAKING NEWS for SUNDAY, JUNE 12:
   

LARGEST MASS SHOOTING IN U.S. HISTORY IN ORLANDO, FLORIDA    
   JOIN ONE OF ACTIVE SHOOTER WORKSHOPS – 3 WAYS to PARTICIPATE


MEET US IN MIAMI, BOCA RATON, TAMPA, FLORIDA
AND DENVER, COLORADO!   JUNE 14 – JUNE 17, 2016
HEAR CAROLINE RAMSEY-HAMILTON, ACTIVE SHOOTER EXPERT at:
Tampa Hosts Active Shooter Event – Thursday, June 16th in TAMPA, FL
  Are You Prepared for an Active Shooter Situation? (June 16th) Join Security 101 -…more
OR JOIN THE DENVER, CO CHAPTER OF IAHSS and meet us in Denver, CO
IAHSS Colorado Chapter is hosting Ms. Caroline Ramsey Hamilton to discuss
how to protect yourself, your staff, and your organization from Active Shooter
Incidents.  Ms. Ramsey Hamilton is a thought leader in Active Shooter and
Workplace Violence Prevention.
Meet us at Presbyterian/St. Luke's Children's Medical Center from 2-3 pm on
June 17, 2016, at 1719 E. 19th Avenue, in Denver, CO.  Enter at the Rocky
Mountain Children's Hospital entrance.  Ask for Conference Room 2D
SISCO of Palm Beach is sponsoring  the event.
Listen to My Interview with Chuck Harold, The Security Guy Radio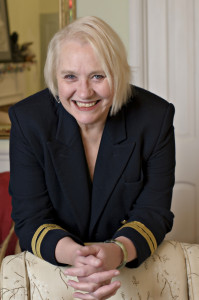 bit.ly/1Ka4jNV

NEW ARTICLE   PUBLISHED in SecurityInfoWatch:
Jury award in cracker factory plant shooting emphasizes
the need for proper security controls, and how a series
of security weaknesses led to the murders of two
employees by a recently terminated staff member.
     By Caroline Ramsey Hamilton on April 22, 2015
Click Here to Read the entire article on the Cracker
Factory Lawsuit
http://www.securityinfowatch.com/article/12067533/jury-award
-in-plant-shooting-emphasizes-the-need-for-proper-security-controls