The Parkland Massacre – How to Improve School Security Today
http://www.securityinfowatch.com/article/12398062/6-steps-schools-can-
immediately-take-to-protect-against-active-shooters
6 steps schools can immediately take to protect against active shooters
BY CAROLINE RAMSEY-HAMILTON ON FEB 15, 2018
As an active shooter expert, the last thing I expected yesterday was a shooting in my own neighborhood. I left a meeting at about 2:30 ET and noticed that there were sirens and emergency vehicles everywhere. They were racing to respond to an alert at Marjory Stoneman Douglas High School in Parkland, Fla., which has now become the site of one of the worst school shootings in American history.
Parkland is an affluent residential community that backs up to the Everglades. The school was named to honor Stoneman Douglas, an environmentalist who fought to protect Florida's Everglades. In fact, just this week, the city was ranked as the 15th safest city in America and one of the safest cities in Florida.
But it could not be protected from an active shooter. Minutes after the ambulances flew by; I got the alert on my phone: an active shooter situation practically in my own backyard.  By the next morning, we knew much more.
Initially, it was reported as one person dead but by late last night, however; the number had ballooned to 17 students and staff killed, and fifteen more in the hospital.  It was the 18th school shooting of 2018, which averages out to almost one every other day so far this year.
A former student, identified as 19-year-old Nikolas Cruz, was arrested near the school. He allegedly entered the school with the other students and pulled the fire alarm, so they would run out into the hall where he opened fire. In addition to shooting students inside the building he also reportedly took aim at victims as they attempted to flee the hail of gunfire.
The shooter's weapon of choice was an AR-15 semi-automatic rifle, which was purchased legally last year from a Broward County gun shop. Cruz made his first court appearance on Thursday and was charged with seventeen counts of first degree murder. 
A student interviewed by the media said he knew the kid who had the gun, and that the student had shown him photos of guns on his phone. Cruz's Instagram account also reportedly featured not only photos of guns, but of frogs and lizards he had tortured and then killed. According to published reports, he had posted on social media: "I'm going to be a professional school shooter."
Read the entire article here:   http://www.securityinfowatch.com/article/12398062/6-steps-schools
-can-immediately-take-to-protect-against-active-shooters

All Hazards Security Risk Assessments including Natural Disasters
Active Shooter, Known Terrorists, & Workplace Violence and 
Floods, Fires, Hurricanes, Tornadoes, and More.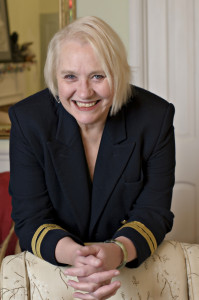 Caroline Ramsey-Hamilton, CMS All-Hazards Risk Assessment
Expert.  Everything about CMS Emergency Preparedness, Active Shooter,
Local Terrorism Incidents, & Workplace Violence, Security Risk
Assessments, Liability & Compliance, HIPAA and Meaningful Use
caroline@riskandsecurityllc.com
Direct Line:  301-346-9055
Caroline Ramsey Hamilton is a leading security threat and risk assessment
expert specializing in the CMS Final Rule for Emergency Preparedness,
Active Shooter, Workplace Violence and other forms of violence,
related to reducing liability and increasing compliance.  She is the President of Risk & Security LLC, the world's leading security  risk assessment company.
She recently developed a Custom Program for the new CMS Final Rule on Active Shooter Prevention and
Emergency Preparedness for 17 Types of Hospitals and Healthcare Organizations.
She consults with healthcare organizations to help them meet the CMS Final Rule on Emergency
Preparedness, including Risk Assessments, Staff Training and Tabletop Drills.
She creates custom active shooter prevention,  risk and threat assessment programs for Healthcare
Facilities,  Hospital Security, Homeland Security,  OSHA, and FEMA (Federal Emergency
Management Agency, including federal, state and local governments. She is on the Board of the
South Florida Chapter of the International Association of Healthcare Safety and Security. Caroline has
worked with the Florida Hospital Association on Active Shooter Security Risk Assessments, and
was the featured speaker at their Annual Hospital Symposium on the Active Shooter Strategies for Hospitals.
Contact Caroline at info@riskandsecurityllc.com