SIGN UP FOR NEW JULY WEBINARS
ON RISK-BASED SECURITY:  
  How to Prevent Violence in Facilities
  How to Quickly Add the Most Cost-Effective Controls
  How to Assess the Current Active Shooter Threat
3 New Webinars for July 2014
3 Dates to Choose From



Facilities & Hospital

Risk-Based Security -
Wed., July 2nd from 12 noon – 1 pm EDT
https://www4.gotomeeting.com/register/639155183
                                  or
Wed., July 9th  from 3 – 3:45 pm  EDT
https://www4.gotomeeting.com/register/766268903
                                   or
Tuesday, July 15th from 2 – 2:45 pm EDT
   https://www4.gotomeeting.com/register/768286135

Register Today To Reserve your Seat !  
Webinars fill up quickly because as one attendee put it,
"I have paid hundreds of dollars for webinars that only provide
20% of the information you include in your webinars — And
yours are fun, too!  Thanks for everything you do for the
security community!"   – Security Director of Major Multinational
"Your webinar gave the only accurate of the current security environment
that I have seen to date.  The Risk-Based Security concept is the only
option I've seen that improves security programs in an affordable way
that management understands!"  - Hospital Security Director
READ MORE ABOUT RISK-BASED SECURITY PROGRAMS AT
http://www.securityinfowatch.com/article/11477567/
examining-the-new-risk-based-security-model-for-healthcare-organizations
Check out this look at using Risk-Based Security to Reduce Violence in Healthcare!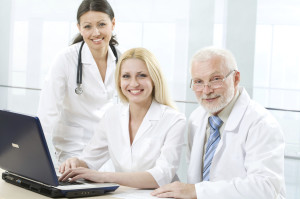 REGISTER FOR THE LATEST HIPAA WEBINAR AT:

https://www4.gotomeeting.com/register/810305119
The Latest Multi-Million Dollar HIPAA Fines and
How to Prevent HIPAA Fines for Your Organization!
———————————————————————-

Listen to The DIANE REHM SHOW Featuring Caroline Hamilton
and others, discussing VIOLENCE IN PUBLIC PLACES from the
program on NPR, WAMU and WLRN.
Here's the link:
http://thedianerehmshow.org/audio-player?nid=19198
Join Diane Rehm and her guests, including Caroline Ramsey-Hamilton,
discuss violence in public places and how it affects our sense of security.
Find out Exactly how to put a Quick and Effective Risk-Based
Mass Casualty-Active Shooter Program together to see what controls you
need to implement.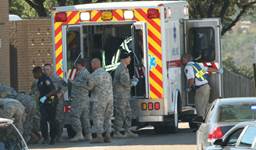 Make sure you have the most effective security controls to
Prevent or Mitigate an Active Shooter – Mass Casualty event.   And
get a full copy of the DOD Independent After Action Review on the
2009 Fort Hood Shooting and See What was Missed. And a White Paper
On How to Re-Focus your security program on Risk-Based Metrics!
* * * * * * * * * * * * * * * * * * * * * * * * * * * * * * * * * * * * * * * * * *
And out about Why the LAX-LAWA AFTER ACTION
ANALYSIS Report on the recent ACTIVE SHOOTER
INCIDENT Recommended Switching TO A
RISK-BASED SECURITY PROGRAM!
The LAWA After-Action Analysis in the LAX – TSA Active Shooter Incident
shows the many weaknesses that contributed to the shooting being
worse than necessary.  The report covers the contributing factors and
also details the airport disruption during and after the incident.
The 83-page report highlights the following problem areas:
1.  Programs and Communication Systems weren't integrated so that
     the security program was reactive instead of Risk-Based!
2.  There was no overall plan to handle the massive traffic jam, and
that included the 171,000 passengers who's 1500 flights
were cancelled.
3.  The need for the right systems, and well documented
processes for alert notifications and mobilization, which were missing.
——————————————————————————————–
Read:  THE RISK INSIDER — Caroline Hamilton's New Blog at
www.securityinfowatch.com/Blogs
Mass Casualty Events and How to Prevent Them with Risk-Based Security