CMS ALL-HAZARDS RISK ASSESSMENTS
Our CMS All-Hazards Risk Assessment Webinars explore the risk of not only Active Shooters,
but other types of Mass Casualty Events, as well as Emergency Management considerations
for the new CMS Final Rule and includes all the elements including natural disasters like
hurricanes, tornadoes, and flooding, like the damage from Hurricane Harvey and catastrophic
Hurricane Irma.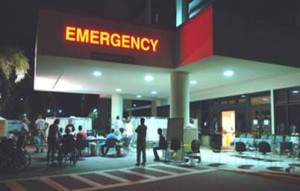 Our Risk Consultants have more than 100 years of Risk
Assessment Expertise to Make Sure you Meet the Latest
Standards to Protect Patients, Staff AND your Medicare
and Medicaid Reimbursements.
New CMS Standards for every hospital that accepts Medicare
or Medicaid require ANNUAL SECURITY All-Hazards
RISK ASSESSMENTS ON EVERY FACILITY EVERY YEAR!
The new CMS Criteria include having plans that treat Active Shooter
and Mass Casualty Events in the Emergency planning,
like tornadoes,  hurricanes and other natural disasters.  

Call 301-346-9055  to get information, or a free project plan, for your custom
Healthcare Provider Facility Risk Assessments.