What's Your Hospital's Risk of an Active Shooter?
Hospital Security Risk Webinars explore the risk of not only Active Shooters, but other types of Mass Casualty Events, as well as Emergency Management considerations for the new CMS Standard, and natural disasters like hurricanes, tornadoes, and flooding, like the damage from Hurricane Sandy.
The Risk-Pro products all include the new DHS Guidelines for Hospitals for Active Shooter Prevention and Response, including types of response, e.g., Run, Hide, Fight, and A.L.I.C.E. and they look at why hospitals are so unique and their RiskProfile.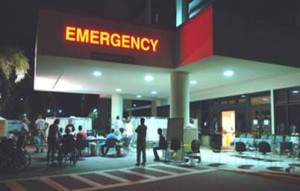 Using the new Joint Commission Statistics on Shootings in hospitals, we'll explore how to assess your own organizations actual RISK, and see what can be done to reduce your chance of having an active shooter incident. Physical security risk assessments are required annually by The Joint Commission.
The New CMS Standards for every hospital that accepts Medicare or Medicaid require ANNUAL SECURITY HVA RISK ASSESSMENTS!
The new CMS Criteria include having plans that treat Active Shooter and Mass Casualty Events in the Emergency planning, just like tornadoes,  hurricanes and other natural disasters.  
Call 301-346-9055  to get information, a free project plan, and a sample report for your custom Hospital Security HVA Risk Assessment.
Why Violence in H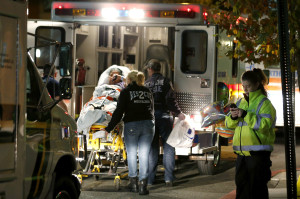 ospitals is Increasing Violence is not a concept that  people usually associate with hospitals. For years, hospitals have been seen as almost a sanctuary of care for the sick and wounded. However, the perception of hospitals has been changing over the last fifteen years.
Just last year, there was an active shooter incident in Reno, Nev., in which two physicians were shot, and in Houma, La., a hospital administrator was shot to death by a terminated nurse. Easter Sunday, two nurses were stabbed at the hospitals, where they worked.  One was stabbed in both the upper and lower torso and is in critical condition. These two incidents add to the more than 100 violent incidents in 2013 and the first half of 2014.
READ the Entire Article on Violence in Hospitals here: http://www.securityinfowatch.com/article/11477567/examining-the-new-risk -based-security-model-for-healthcare-organizations