HIPAA FINES WILL INCREASE DRAMATICALLY IN 2017!-2018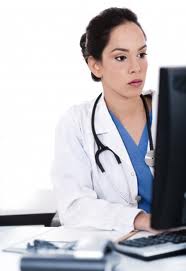 The new HIPAA Omnibus Rule raises the limit on fines and penalties to $1.5 Million Dollars and higher. OCR Regulators say fines will increase "dramatically".
OCR says a comprehensive HIPAA Risk Analysis is mandatory.
The Office of Civil Rights (OCR) underscored this with their guidance document
which stated that they consider the Risk Analysis as the foundation of an IT
Security program to manage Protected Health Information (PHI and e-Phi).
The quality and depth of the HIPAA Risk Analysis may determine whether
your healthcare organization gets a fine for a breach!  So make sure
your HIPAA Risk Analysis is comprehensive, and thorough!
We come to your site and do a through HIPAA Risk Analysis
for a very affordable Fee, or use HIPAA RISK-Pro and do it yourself!
We use the HIPAA RISK-Pro software app, so Risk Analyses are more accurate, exactly in line with the OCR
Standards for the Risk Analysis and they take dramatically less time to complete
       Request a Statement of Work, or a

HIPAA Risk-Pro Quote

this incredibly affordable
       HIPAA Compliance Program  by writing to: 

caroline@riskandsecurityllc.com

.  
       Join one of our

free HIPAA Risk Analysis Webinars!