We'd like to hear from you.

 
Get an Online RISK-Pro Demo



Sign up for a No-Cost Webinar
Request a White Paper or Video

Join us at a Risk & Security Event in a City Near You!
Request a Call Back
Contact Caroline Ramsey-Hamilton  at:
  caroline@riskandsecurityllc.com 
  or for technical issues, write to: info@riskandsecurityllc.com
Risk and Security LLC creates easy to use Security Risk Assessments apps, and
assists clients in creating and conducting security risk assessments, HVA Risk
Assessments, NERC-CIP Energy Risk Assessments, Custom Assessments
for the U.S. Department of Defense, Technical Support Working Group (TSWG),
and HIPAA Risk Analysis.
Find easy to use, affordable software apps (RISK-Pro), security awareness apps
(RISKAlerts) and industry-wide models for security risk assessment and risk analysis for:
   Hospital-Healthcare RISK-PRO Security Risk Assessments
with Active Shooter- Emergency Preparedness
   Facilities Security RISK-PRO- FEMA Guidelines with OSHA-Active Shooter
   

HIPAA Risk Analysis RISK-PRO

 

for Privacy and Security Rules




    including the HIPAA Omnibus Rule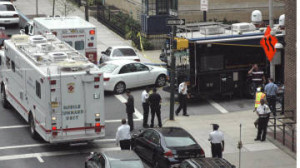 Includes Standards and Guidelines:

FEMA 426- Guidelines for Preventing Terrorism in Facilities
FEMA 428 for Safe Schools
IAHSS Guidelines for Hospital Security
Joint Commission Compliance including
Environment of Care,  Life Safety and
Patient Safety Issues

DHS Active Shooter Risk, OSHA Violence Prevention, All-New OSHA 3148